Here is how you can activate the WhatsApp Beta and use this feature.
Step 1: Visit the Google Play store and search for WhatsApp. You will find the results as below (for the users who have installed WhatsApp). Select the WhatsApp Messenger and arrive to the main window of WhatsApp Messenger show below the first screen.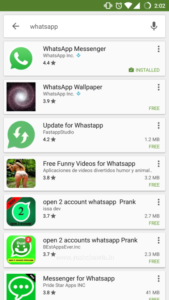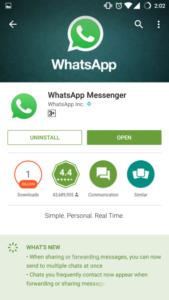 Step 2: Scroll Down to arrive to the following window, where you will see an option of opting in for Beta Testing mode. Select "I'm In" option. Then you will see the screen below it, where again select "Join".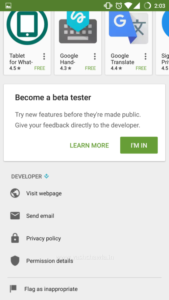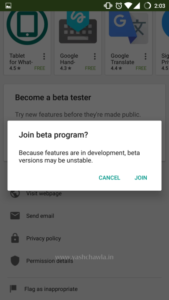 After this, wait for some time as the Beta Mode gets activated as show in the below screenshot. Thereafter scroll upwards again to the main window, where you will see the message "Beta signup in progress. It takes a few minutes." as how in the second screen shot below. You can leave the beta mode anytime you desire even after activation, by clicking on "LEAVE" option shown in the first image below.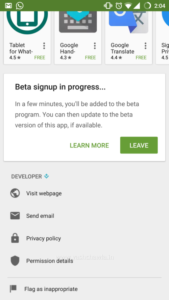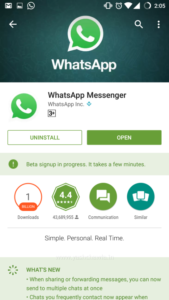 Step 3: Once the signup is complete, you will see a message which says "You are a beta tester for this app. Awesome!" and an option of "Update" will be available, just update the app. Following two screen shots show this step.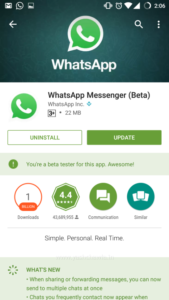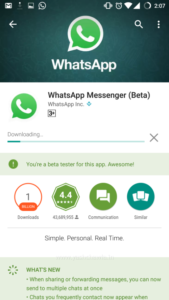 Once the download is complete, your beta testing mode is activated. Now you will have features which are not yet released for the regular users. As these updates are in Beta Testing mode, sometimes you might experience a few glitches. But, it is not that huge (as per the experience i have had uptill now) and you always have an option to leave the beta testing mode at any time and switch back to regular mode as mentioned before in this article.
Enjoy the Beta Mode !
Cheers !
YC
Bhargav Nandasana (a students of RK University) had brought this process to my notice and deserves due credit !