Another Update on WhatsApp, taking conversation on a more personalized levels onWhatsApp Group. Now you can mention people in the group by just typing "@" symbol.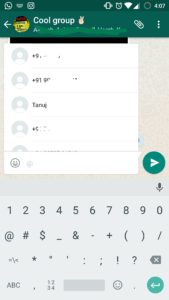 Just type "@" and you will be able to tag/mention any member of the group, irrespective of the number being saved in your contacts or not.
There will be a series of new updates on whatsapp, which include GIFs, Video Calling and more. They will be out soon. Also, there are talks on the internet about possible security additions, which are being tested by developers at WhatsApp. Also the last update in the privacy features did convey that their are possibilities of WhatsApp having bots for bulk messaging or for business purposes as stated in the below highlighted section, which you might have not read while opting in or opting out of the previous privacy setting change.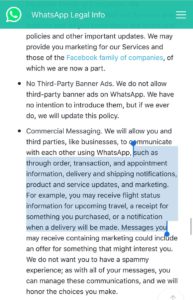 Be Social, Be Safe, Be Successful.
Cheers
YC