Hello everyone, recently WhatsApp has come up with various new features, including updating its user and data policies, which have been talk of the town.
Another addition to the updates is the option that enables you to forward you message to multiple contacts / groups at the same time by just selecting them. Previously the messages had to be individually forwarded to each contact / groupone by one.
Following are the steps for the same:
Step. 1: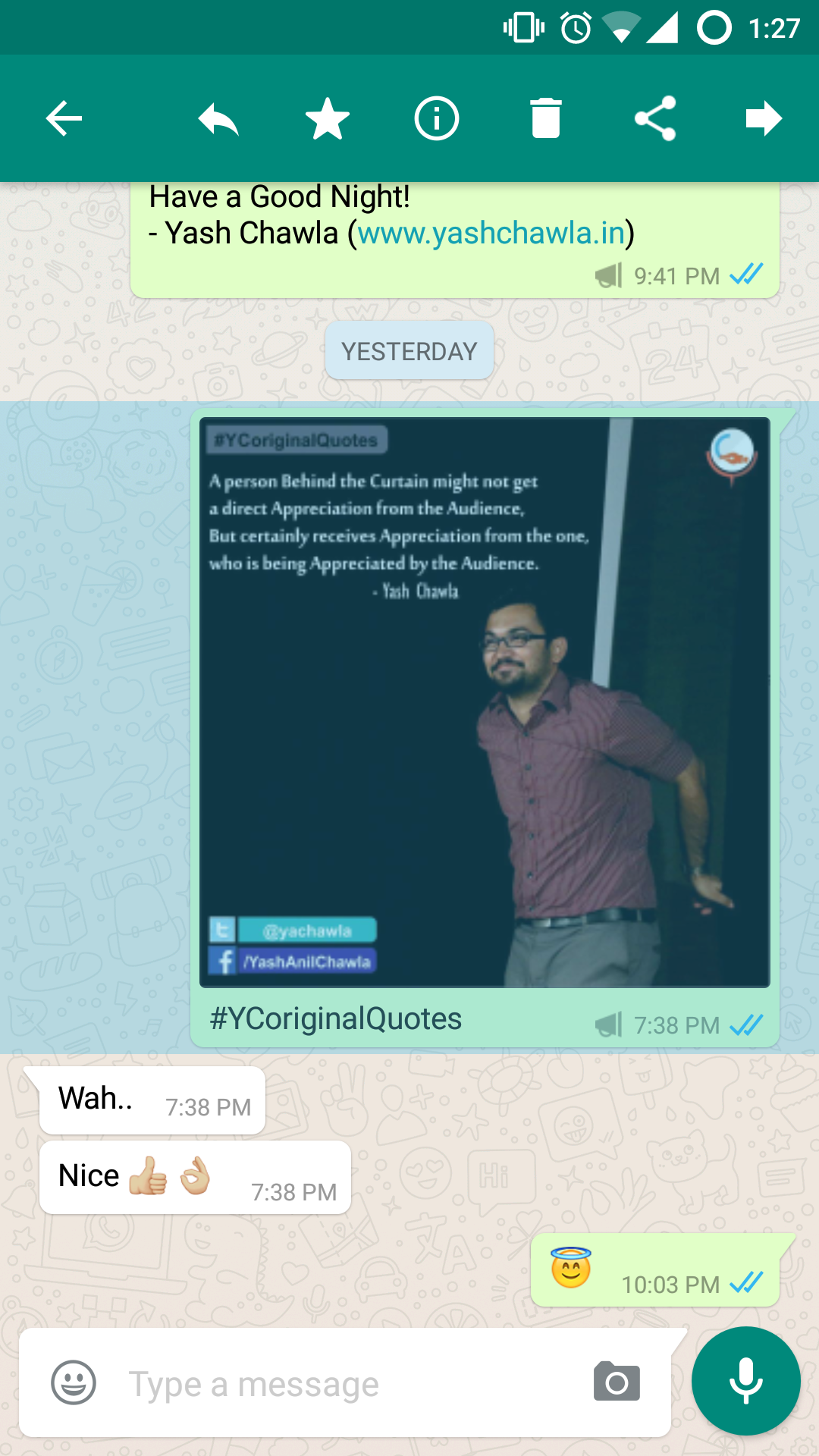 Press and hold the message or messages you want to forward. Then press the right arrow (forward option) in the top green band menu.
Then you will see a screen as below: (names and dp have been blackened for privacy purpose)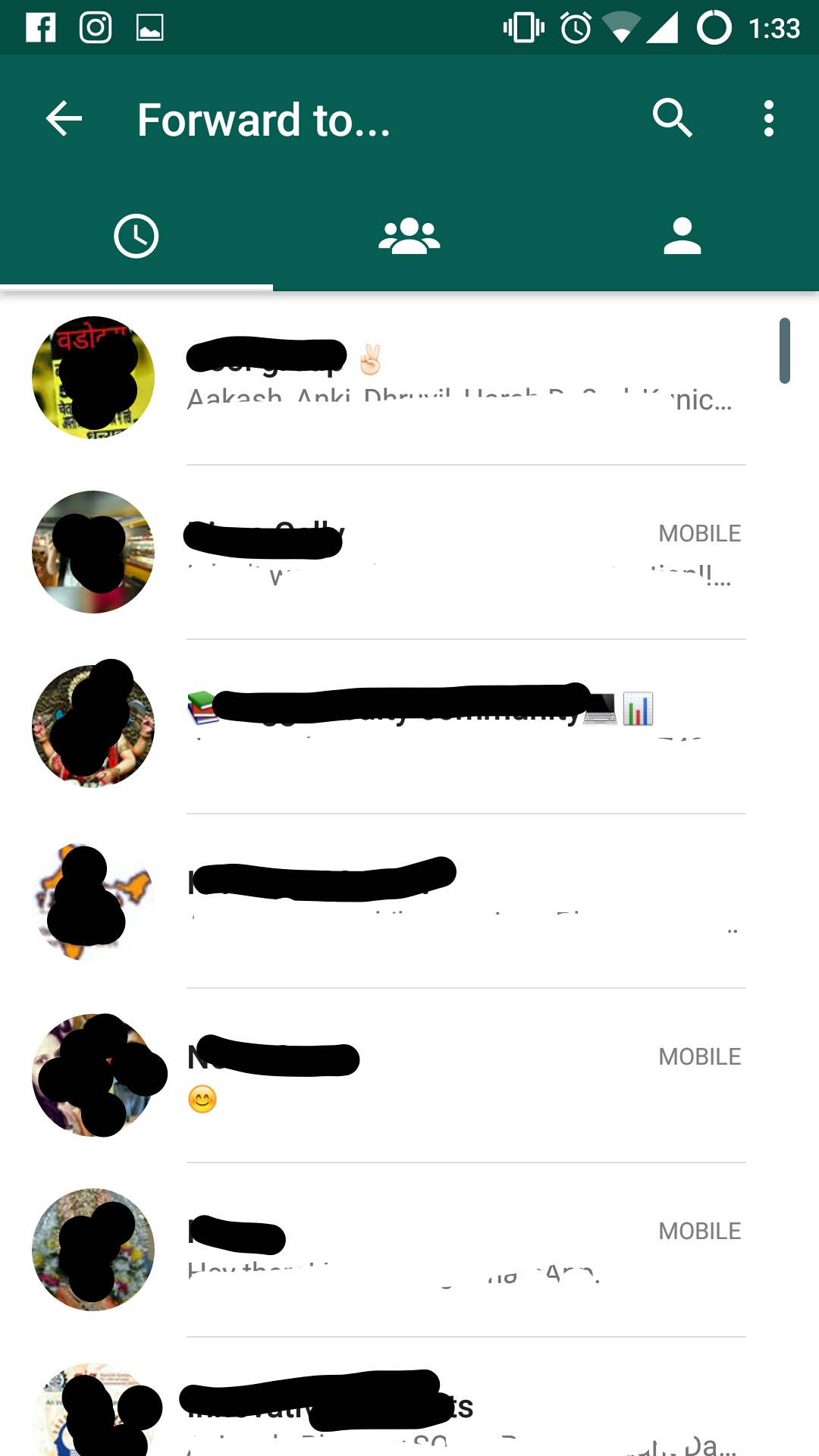 Step 2:
Touch the contact(s) or group(s) that you wish to forward the message(s) to. When you select them, a green tick will appear on their display photo just as show in the image below: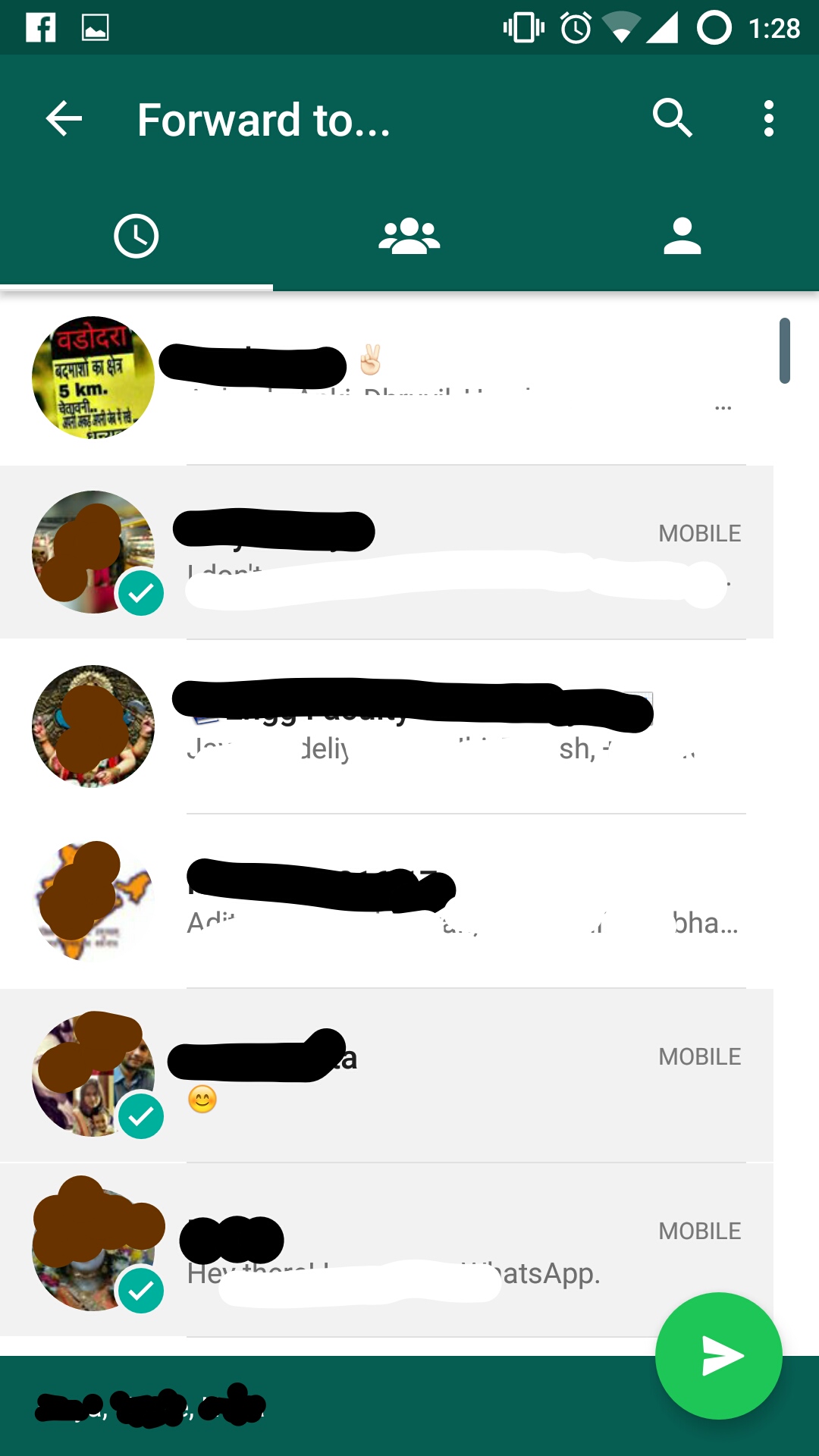 Once you have selected all the contacts and groups you wish to forward you message(s) to, then just press the arrow at the bottom of the screen in the bright green circle, and you messages will be sent to them.
You can send it to recent contacts/groups you have interected with, or the groups from the menue at the top of the screen or to.individual contacts from your contact list.
This new feature would give rise to the number of messages / photos / videos shared by WhatsApp users. Moreover it would be easier for the marketers to use WhatsApp as it over comes one limitation of Broadcast Group, which is the condition, that contacts who have saved your numbers in their mobile phone only receive the broadcast message. Though, still a lot of manual effort would be required for such a marketing campaign.
Please drop in you views / suggestions through a comment or an email to contact@yashchawla.in
Cheers – YC